Toast Box
09 Monday Apr 2012
This was supposed to be our planned breakfast while wearing pajamas in public. But we were too lazy to get up early, it became lunch date
So we had our brekky turned lunch at the Toast Box (sister chain of Breadtalk), Solenad. It was just three minutes away from our home!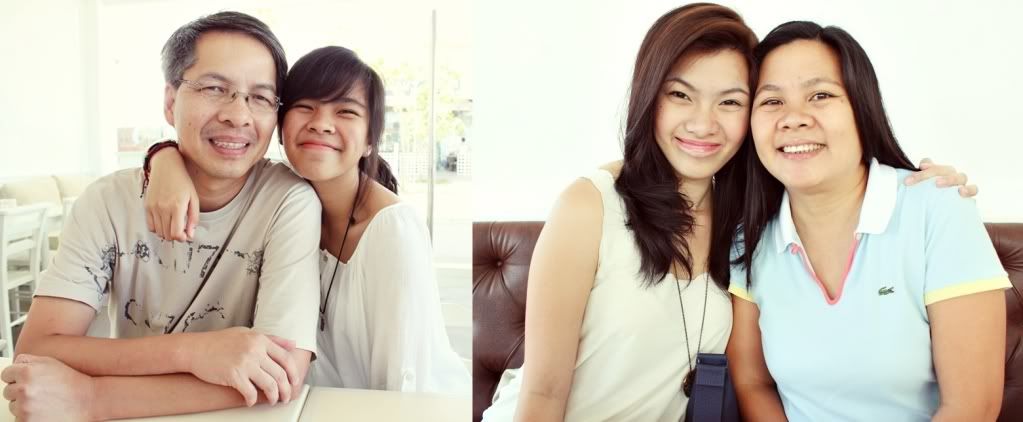 A warm, nostalgic concept (said to be a reflection of coffee shops in 60s and 70s) was reinvented to bring back fond memories for those who missed the good old times, and for the younger ones to experience the feel and flavours of a bygone era. It first opened in Singapore and now it is here in the Philippines so we could also have that new lifestyle experience of Singaporean staples.
They've got interesting interiors too with the white washed walls, wooden tables and brown leather seats (just like the British colonial period in the 1960s). Displayed décor and stylised music are pieced together to create a relaxing ambiance. Now we can have breakfast at any time of the day!
Labeling this photo with "At Toast Box" when you can't even see the background HAHAHA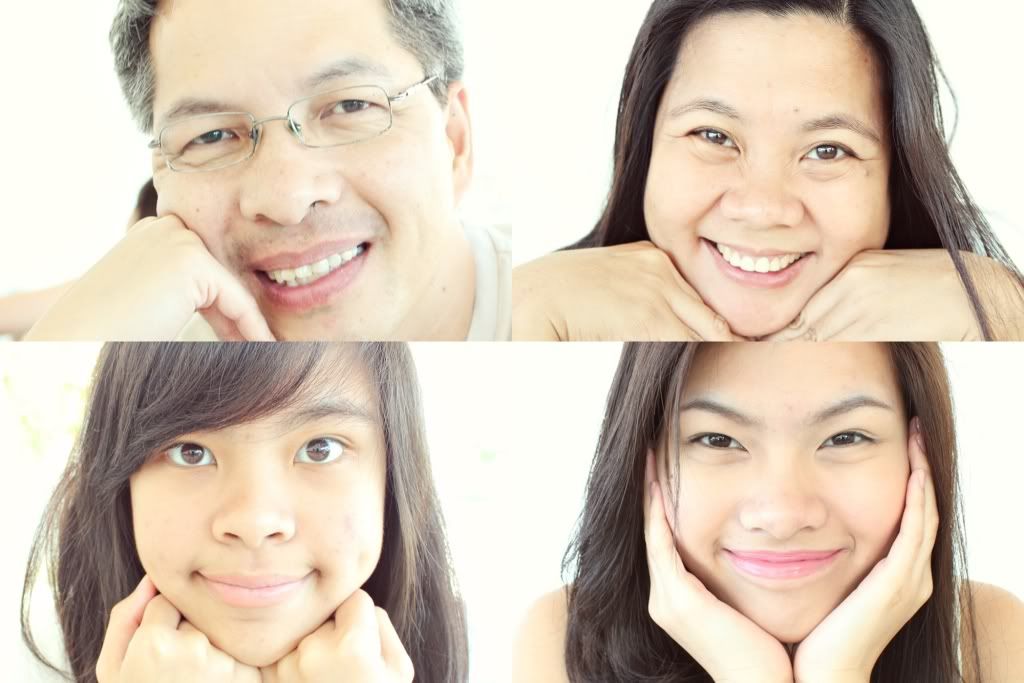 Say hello to my sister who didn't take a bath! Hahaha. Just kidding
We were greeted by the smell of freshly brewed Nanyang Coffee, the prominent butter mountain, the smell of yummy toasted bread, and visual sights of coffee or tea pulling.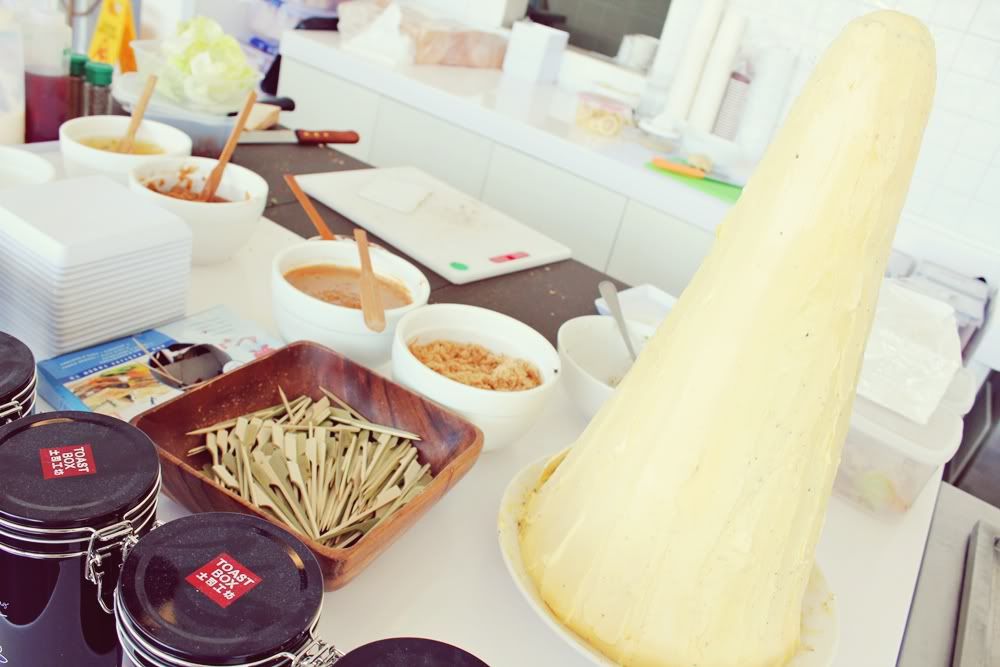 Getting our milk tea fix for the day :3 They used Ceylon tea dust instead of tea leaves so the taste was a bit strong. They call this milk tea the Toast Box Teh (Nanyang Milk Tea). Hahaha i don't know why i am laughing but i imagine myself saying the word Teh as i order and would get a bewildered look from the cashier.
Finally our food arrived! I ordered Kaya toast set (left) while they had Hainanese chicken and toast (right)
The toast is in perfect thickness because it was kept scrumptiously crusty on the outside and heavenly soft inside. They also serve Peanut butter thick toast set, Singaporean fishball soup stock, Nasi Goreng and Nonya Laksa (curried noodles with prawns, fish cakes and tofu puffs).

While i was enjoying my Kaya toast dipped in half-cooked egg, look who's enjoying her milk tea. I want to try the Ice cream thick toast next time!
How to eat the Hainanese chicken sandwich! You should thank me i didn't put 18 funny faces of you like your collage in "how to eat the chicken". Hahaha!
How to be a batman! I think she woke up like that already hahaha.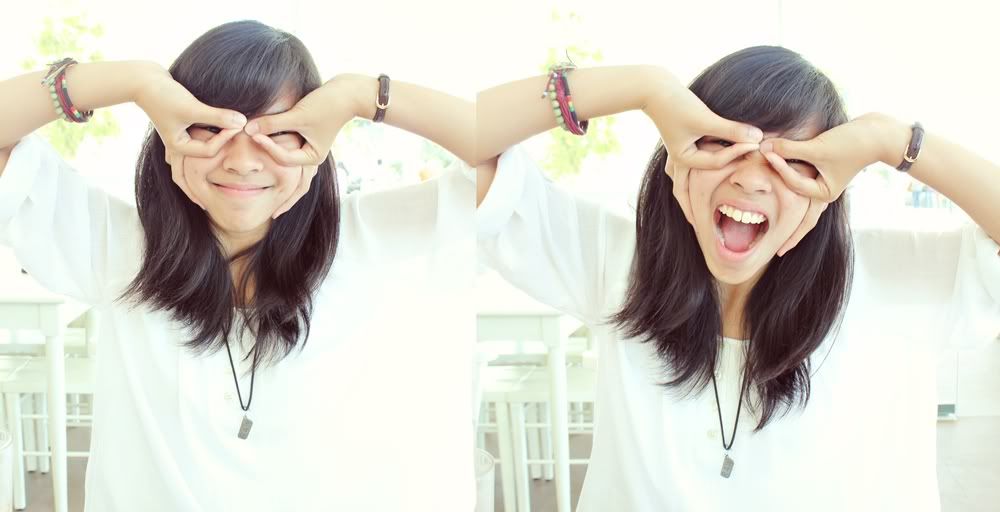 Being at a "pacute" restaurant haha
The scorching heat was frying and toasting (guess how many times i've said the word toast haha) us alive! Thank God it was a happy Monday with family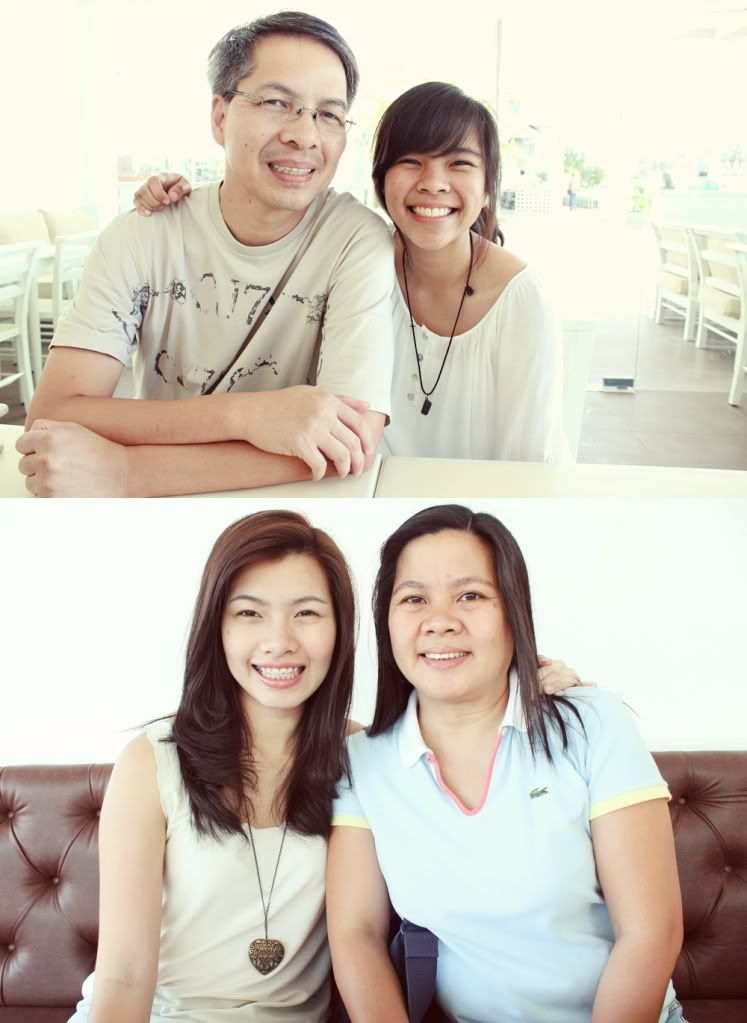 Chancey being pacute! Sitting pretty huh. He has a lot of tricks up his sleeves already like sit, jump, stay and down
We'll teach him how to roll over next time!
It's a holiday today and i could now say that i love Mondays! Maybe just this time haha. Here's a toast to the good times!