Sky High
18 Saturday Feb 2012
It was dawn when were forced to wake up. We had second thoughts too about taking a bath. Haha. And this is what greeted us with a good morning after almost three hours of travel.
Oops scratch that. We weren't able to catch up the five in the morning flight of hot air balloons. Instead, we ate the packed lunch at a mall! It was supposed to be a picnic party under hundreds of hot air balloons but because of heavy traffic, it didn't come true.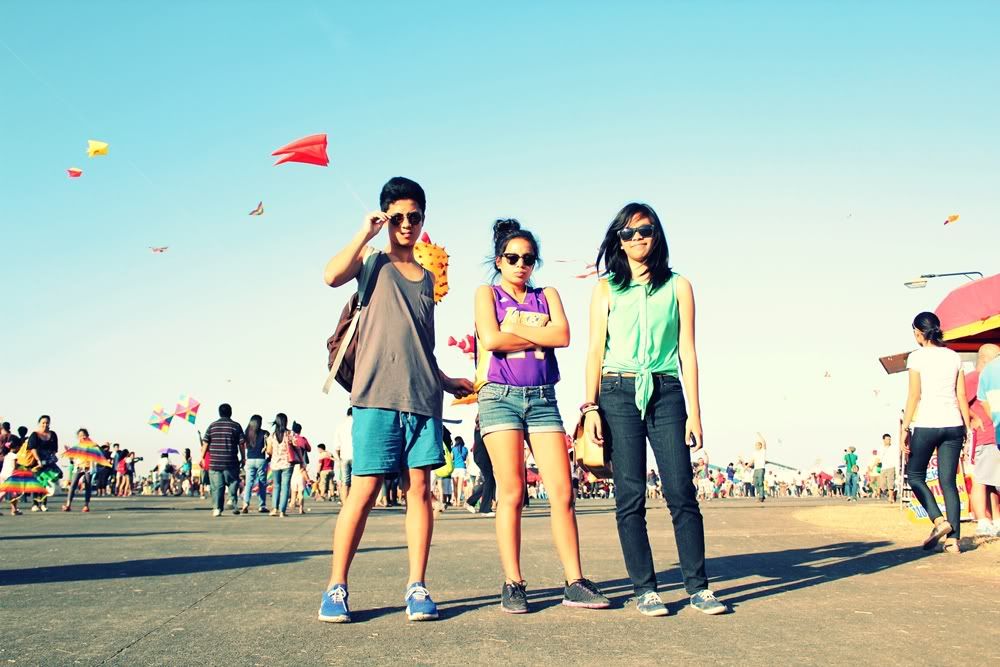 We bored ourselves to death. Finding ways to entertain ourselves and eating anything we see. Until five in the afternoon came! We headed to the place again and it was amazing.
The clear skies were filled with flying kites of all sorts. The place was packed with people of all ages enjoying as if they became kids again.
My sister and cousins from Aussie!
We waited for around 12 hours but it was definitely worth it.
It was hella fun! (i have nothing to say anymore hahaha)
My sister failed to fly her yellow kite.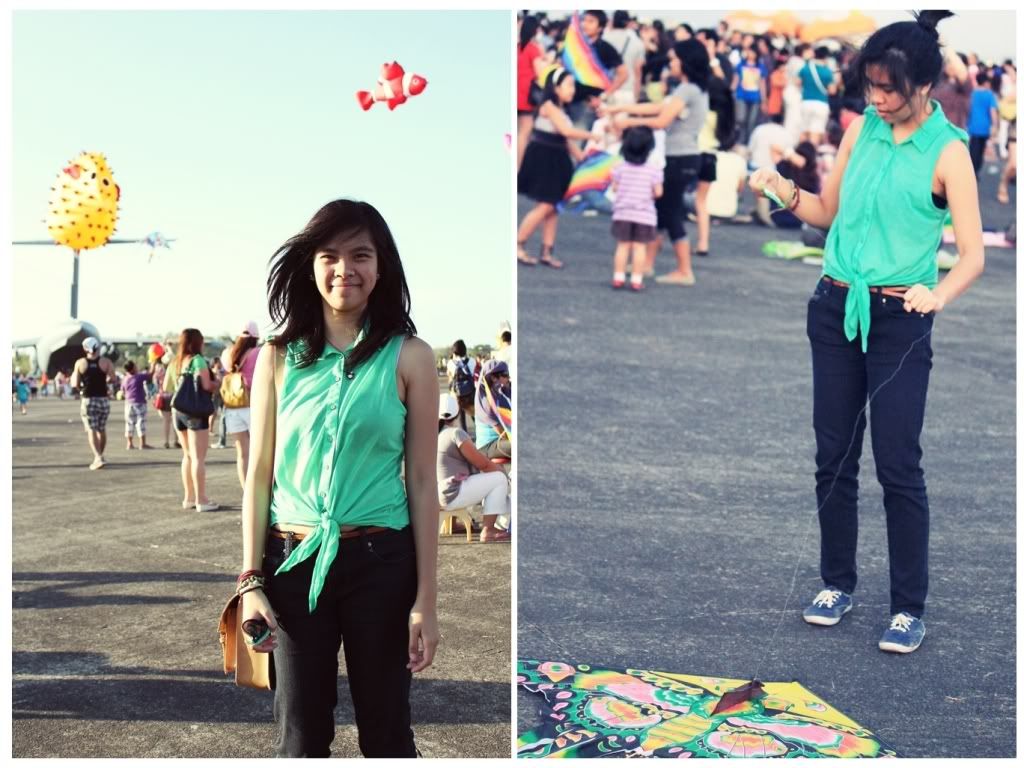 It was hilarious because it never rose up above my height. Hahaha. And it kept hitting the faces of other people, including ours.
Look how happy she looked like before her face being hit by her own kite.
Thank you to my cousin's telephoto lens. I was able to take clear and close-up shots of everything that flies. I would love to try paragliding!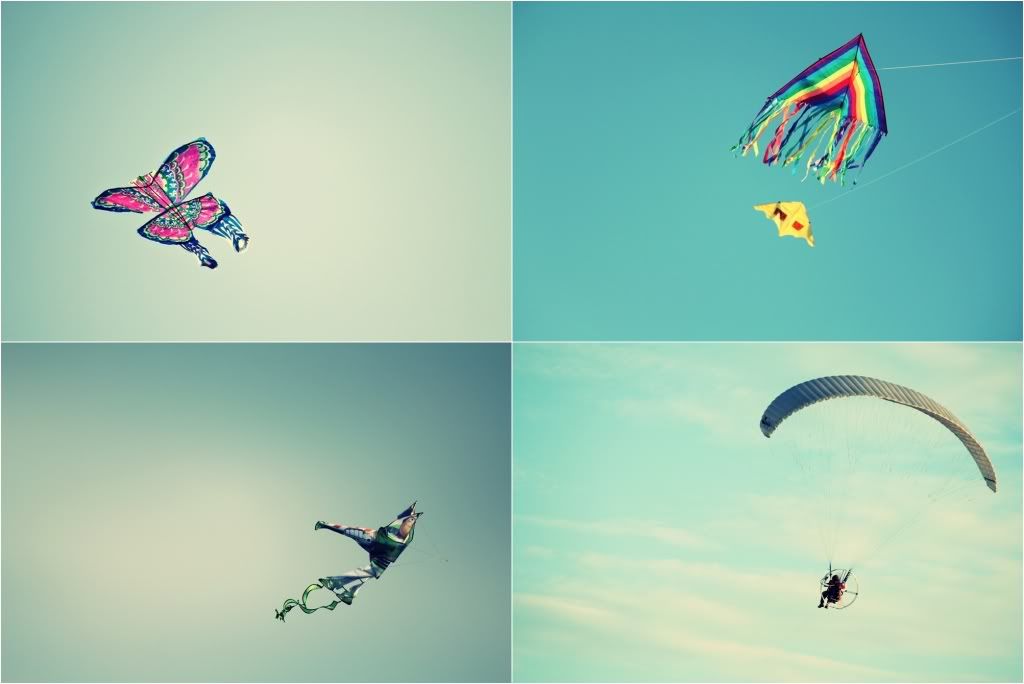 It was annoying when a lady kept pushing me with her butt and elbow. But we just had a good laugh about it because her stay (at her ugly tent) there for the entire day was useless. The night glow was a flop. Hahaha!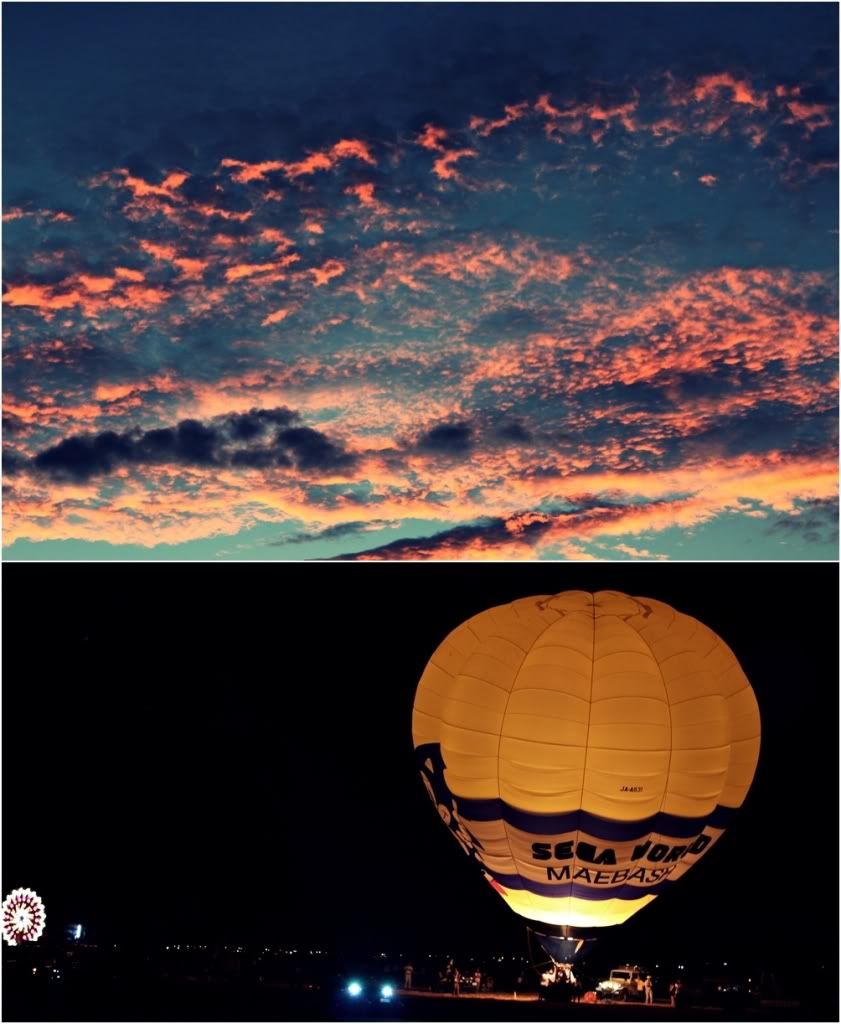 But even though we weren't able to witness the cool hot air balloons (okay how ironic) in the morning, it was delightful to see the kites before the sun sets. And next time, we'll wake up way earlier. Hahaha.